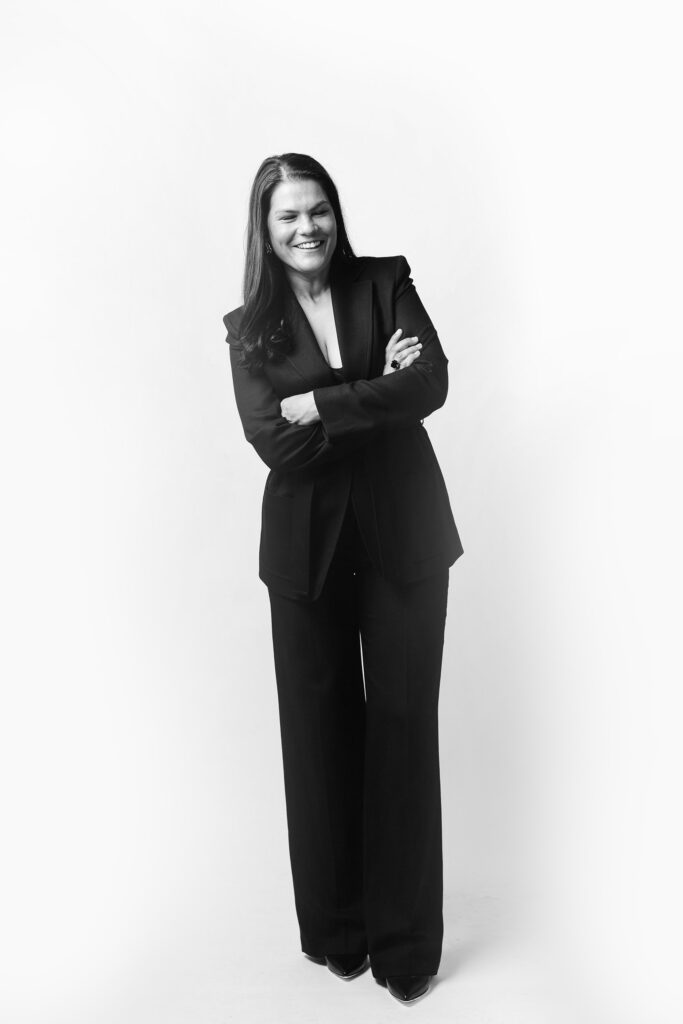 Even as a teenager, curtains, blinds and fabrics were central to Janice Kumar-Ward's world. As a creative 15-year-old, while others pumped gas or took on babysitting to earn a crust on weekends, she immersed herself in the retail showroom at Harvey Furnishings. She was in her happy place but never considered it could be a serious career.
That all changed later on in high school when Janice met … an Actual Interior Designer. Timmy Penfold was consulting to a friend's mother. Here was someone who understood her consternation that the drapery never matched the duvet cover at her family home. The encounter was a revelation and put her on course to study interior architecture, first in Sydney and later a Bachelor of Design at Unitec in Auckland.
Of course, there's the theory of design – and then there's the practice. To be successful in business takes more than formal study. The path to setting up her own studio was paved with diverse experiences, the strands of which Janice draws on equally. From her days in retail at Guess Jeans in Sydney's spectacular QVB Mall she learned tact – how to be honest in a kind way – and sales skills. Stints waitressing at top-end venues such as Mantells in Mount Eden and Kelliher Island developed her communication and problem-solving skills. Years working with textile agent Patrea Burrows Hall and designing fabric samples at Textilia also influenced her approach. Being in beautiful spaces and collaborating with inspiring industry leaders only cemented her passion for the design world and developed her fierce work ethic.
The learning didn't stop there. Once qualified, Janice approached Martin Hughes Architecture and Interiors – and her true education began. Designers such as John Hughes, Stewart Harris, Sue Holmes, Ray Lind, Clark Pritchard, and ultimately Paul Macintosh became her mentors and her friends. For quite some time, she became part of the epic family that is now Macintosh Harris and Designsource.
It seems only reasonable that Janice should marry a cabinet-maker. After having their first child, Janice and Julian launched The Recipe Ltd (later rebranded as Mr and Mrs Ward), a side hustle that focussed on ready-made furniture. With her designer's eye and Julian's practical focus, the scene was set for feisty post-dinner arguments and a creative tug of war. This ultimately meant each piece was thoroughly considered, tried and tested. 
In 2015, the couple and two friends purchased and then renovated a modernist concrete building in Saint Benedicts Street, Newton. This project became the catalyst and launching pad for JKW Interior Architecture and Design – the perfect tenant for the reimagined space.   
The small studio team is hands-on and approachable, and takes a distinctly Antipodean approach. The results are tailored and exciting. JKW quickly built up a loyal client following in the commercial and residential sectors.
In 2019, Mr and Mrs Ward marked 10 years in business. They collaborated with like-minded local friends and brands to shine the spotlight on New Zealand-made design, releasing a collection of 10 homeware products.
While the Covid-19 lockdown meant a pause in operations for JKW, the dream team that Janice has gathered around her remains committed to the cause. While times may change, the ethos based on responsible design, client-focussed discussion and local relationships with design-led artisans and artists stays forever the same.